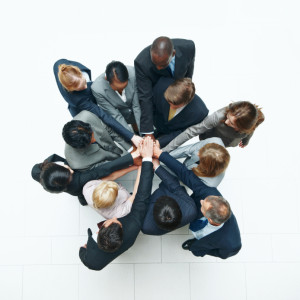 Choose the right event staff
Create A Winning Team
While your friends might think traveling to Las Vegas or Orlando for a tradeshow or event sounds glamorous, once you've done it… you know it's far more work than play. However, many of your coworkers still see it as a perk … a change from the daily grind. So if you start to notice frequent gifts around your desk, you'll know they are looking to join your caravan to the show.
How do you choose the right team to represent your company?
Not all employees qualify to be representatives of your organization. The traits that are essential would be dedication, hard-work, persuasion, perseverance and marketing skills.
Play match-maker
It is beneficial to have a good mix of staff with different skill sets at your event. Bring some sales staff, marketing, senior management and technical staff to answer the difficult questions. Look at the objectives and the nature of your exhibit. If you will be hosting product demonstrations with a lot of questions and answers, you may want more technical staff present. If your exhibit resembles a lounge welcoming attendees for meetings, you may want sales, marketing or even hire Brand Ambassadors with hospitality training.
Choose friendly people
This may be obvious, but the more friendly your staff, the better they will be at engaging prospects.
No paid vacations!
Through training and set schedules, make sure your staff understands their important role and that this won't be a holiday.
Brand Ambassadors and support staff
Many companies choose to hire specialists to staff their events. From Brand Ambassadors to Demonstrators, this staffing alternative provides tradeshow experts who can staff your entire exhibit or supplement your existing staff, when internal staff is not available or affordable for certain tradeshow functions. Professional tradeshow specialists are often available for partial days, daily or weekly.
Exhibitors Connection provides a network of qualified, professional Brand Ambassadors to companies hosting exhibits and events nationwide.
Consider Exhibitors Connection as your on-site tech, marketing or event team.  We specialize in providing individuals that will be a natural extension of your brand, your company and represent you in an outgoing, professional manner.  Let us know if we can provide you with the right team for an upcoming event or tradeshow, 773.631.9465.