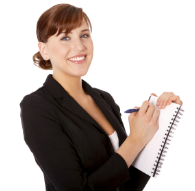 Best Time to Train Your Staff
Your training starts now!
Your company has spent thousands to get your brand show ready. As an exhibit manager, you have most likely been working on show preparations for months, if not discussing the show since attending it last year. Don't wait until the hour before it starts to prepare your booth staff.
Many companies consider booth training a discussion they give their team the hour before the show or a pep talk at the company dinner the night before. Consider some of the following training ideas to get your booth staff show ready:
1) Show Enewsletter: Consider an enewsletter that you send out to your sales team on a regular schedule with trade show tips and information on your exhibit and brand messaging. Increase the frequency as the show dates near. Include your goals and expectations for the team so they can plan ahead.
2) Trade Show Boot Camp: If you wait to discuss your trade show objectives until show day, it is probably too late. Invite your team to a meeting (even it is a webinar) to discuss your objectives and brand messaging. Drill your booth staffers until they can answer key questions. Get your team comfortable with your scripts. And, don't miss an opportunity to hit on key trade show etiquette points.
3) Products and Pain Points Preview: Before the show, make sure you send your team updates on the latest products that will be in the booth or products that attendees may inquire about. Make sure all team members are well versed in product lines, no matter what division they normally work in. Send out industry information to your team that discusses the state of the industry or pain points attendees might be up against, so your team will be prepared to discuss these issues.
4) Marketing Presentation: Present you team with an overview on the marketing that will be done to help attract attendees to exhibit. Show them how they are an important piece to completing the plan.
5) Booth Technology/Demonstrations: Many exhibitors make the mistake of training their staff on technology when they get to the show and many have technology issues throughout the first day when key attendees are there. Send links to technology and websites that will be used in the exhibit prior to the show. Allow your booth staff to familiarize themselves with it before they even leave for the show.
It may take more planning to add pre-show booth staff training to your list of to-dos, but the result can be a better prepared team with more leads and more sales versus confused booth staffers and dissatisfied visitors.
Consider Exhibitors Connection as your on-site marketing team.  We specialize in creating a team that will be a natural extension of your brand, your company and represent you in an outgoing, professional manner.  Let us know if we can provide you with the right team to help draw attendees into your event or exhibit space, 773.631.9465.
See the Exhibitors Connection Video
As seen on ExhibitorOnline.
Click Here to see our recent Exhibitor magazine Buyer's Guide ad.
As seen on ChooseChicago.com Click Here to see our recent Chose Chicago ad.