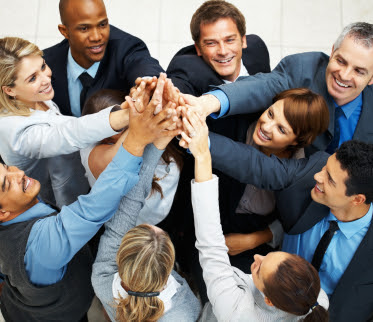 How to Incentivize Your Booth Staff
Do you ever notice that even with training and reminders, your booth staff falls back into the same habits. If your staff isn't motivated, you could be losing opportunities to collect leads and maximize engagements. With limited hours on the trade show floor in front of your target audience, you need your sales team motivated to meet your goals.
Working a trade show is completely different than a normal work week for many of your staffers. It is outside their 'comfort zone' and can be long hours. Below are a few ways to keep your team motivated for their role on the show floor:
Information. Share your goals and objectives. Make sure the booth staff understands the number of leads, or other goals, you are trying to hit at the show. Communicate what has been done to promote the show and how they can help in the booth to complete the experience.
Prizes. Consider giving away a small prize at the end of each day's team meeting. The wrapup meeting will be a motivation as well as they share in each other's success stories. Consider prizes for most leads, most meetings scheduled, or best brand experience. Ideas include a gift card, tickets to a show in town, or an upgraded hotel room.
Support from top management. Ask your senior management at the show to visit the exhibit in the morning and at the post-show wrap-up to thank the team and ask team members about their leads.
Trade Show Team. Encourage positive performance by asking team members to participate in future trade shows. Create a culture where it is an honor to be asked to staff a show and your team will take pride in their team participation.
Recognition. Take time to recognize those that have worked very hard at the show. Not just when the show is over, but each day. Give the booth staff an opportunity to recognize each other as well so they begin to watch each other and observe what techniques work well.
Communicate your incentivizes at pre-show trainings or before the team leaves for the show. Get them ready to win!
Consider Exhibitors Connection as your on-site marketing team.  We specialize in creating a team that will be a natural extension of your brand, your company and represent you in an outgoing, professional manner.  Let us know if we can provide you with the right team to help draw attendees into your event or exhibit space, 773.631.9465.
See the Exhibitors Connection Video
As seen on ExhibitorOnline.
Click Here to see our recent Exhibitor magazine Buyer's Guide ad.
As seen on ChooseChicago.com Click Here to see our recent Chose Chicago ad.