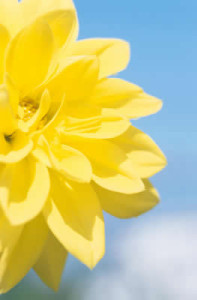 Nurturing trade show floor relationships.
Nurturing trade show floor relationships.
Although you can't tell it from the chilly weather affecting most of us, spring is just around the corner. Warmer spring days will bring the bright blooms of daffodils and tulips that were planted last fall or even years ago.
The art of cultivation not only delivers spring flowers, it also builds strong brand engagements and relationships.
Cultivating leads on the trade show floor requires that you staff your booth with people who are intelligent and understand your exhibit goals. You also need the ambassadors for your brand to be warm and inviting.
There's nothing more genuine than a warm smile and a sincere welcome. Make it your goal to have your exhibit staff create a positive first impression on the show floor and to elicit the same smile that you will have when you see the first spring blooms peeking out.
Consider Exhibitors Connection as your on-site tech, marketing or event team.  We specialize in creating a team that will be a natural extension of your brand, your company and represent you in an outgoing, professional manner.  Let us know if we can provide you with the right team for an upcoming event or tradeshow, 773.631.9465.