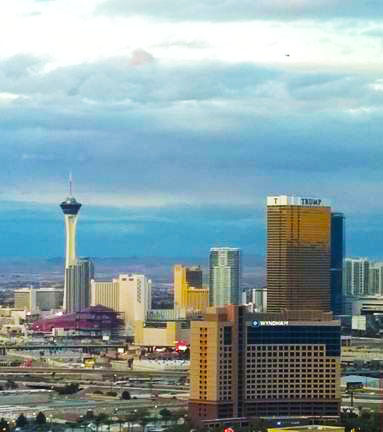 Our Recent Travel To ExhibitorLive!
Our Recent Travel To ExhibitorLive!  
This month started with the trade show and event gathering of the year — ExhibitorLive was held at Mandalay Bay in Las Vegas March 1-5 and the show welcomed more than 5,000 industry members.
Exhibitors Connection was there to meet with industry colleagues.  Our Brand Ambassadors could be found throughout the show floor representing our clients.
With a week-long seminar program and close to 300 exhibitors, ExhibitorLive gave attendees a lot of smart ideas to incorporate in their 2015 programs.
Here are a few new trends and ideas that we picked up on:
Innovative uses of technology are being introduced into exhibits and fused with the human element to create extraordinary experiences
Alluring yet pioneering marketing techniques that appeal to prospective clients
A positive experience is key! The show floor was full of conversations on how to make every attendee's experience a positive one.
Exhibit and event managers were in agreement that face-to-face marketing is a crucial part of their marketing mix.
The show floor was full of attendees talking about their coming events and marketing plans. They were eagerly asking questions and finding solutions.  ExhibitorLive is the one exception:  Each March, what happens in Vegas doesn't have to stay in Vegas.
Consider Exhibitors Connection as your on-site tech, marketing or event team.  We specialize in creating a team that will be a natural extension of your brand, your company and represent you in an outgoing, professional manner.  Let us know if we can provide you with the right team for an upcoming event or tradeshow, 773.631.9465.