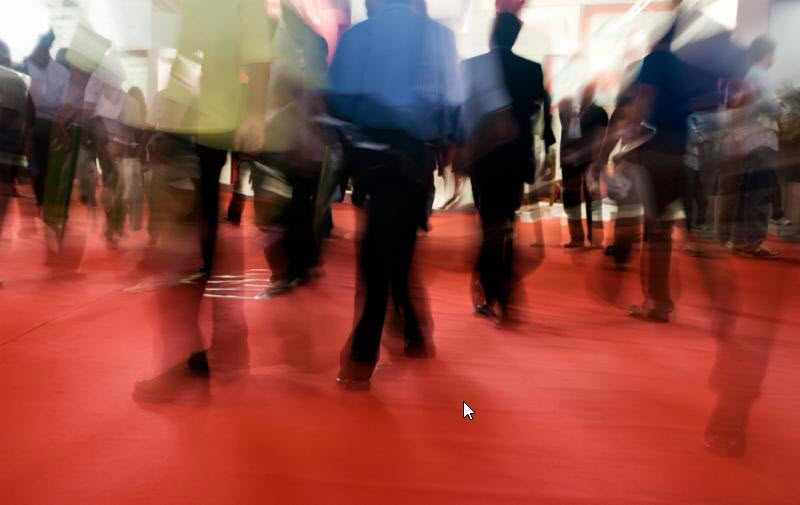 Want a crowd at your next event?
Want a crowd at your next event?
Built for Crowds
When it comes to events and trade shows, you only have a small window of time to bring in potential customers and wow them. You have spent extensive budget dollars and time to prepare a space that will represent your brand and educate visitors on your services.  But often event attendees are overwhelmed and short on time due to overload of information available to them.  If you can't get them in your space, they may miss you completely.
Consider Using Brand Ambassadors as Crowd Gatherers.
While your team spends time with qualified attendees, brand ambassadors work hard to make sure attendees don't overlook your space and move on down the aisle to your competition. Brand ambassadors are trained to be presentable, energetic and appropriately aggressive to entice your target audience out of the aisles and into your brand experience.  They can work hard to fill seats for a presentation or encourage them into the space where your team can better engage with them. Brand ambassadors will actively work to maximize your event investment by bringing in qualified leads, offer a professional representation of your company, and lighten the load of your team.
When reaching out to each attendee walking the aisle, it's not easy having people say no or ignore you.  Crowd gatherers have the skill-set, energy and personality to move past rejection and on to the next attendee.  Tasking your team members with crowd gathering can both distract them from their ultimate goal of engaging with attendees and discourage them.  Most in-house staff who do not frequently work at events will be hesitant to put themselves out there.
Consider the power of a brand ambassador and imagine the impact a crowd can make at your next event.
Exhibitors Connection specializes in creating an on-site, event team of Brand Ambassadors that will best represent your brand, your company and be a natural extension of your team. Let us know if we can help you pick the right event support team for your next event, 773-631-9465.