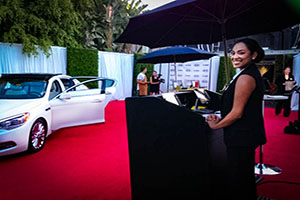 Successful outdoor events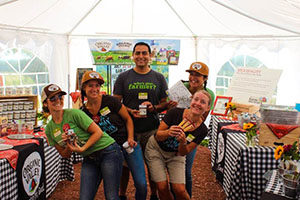 While Exhibitors Connection is well known for its trade show staff, we also provide brand ambassadors for consumer events and engagements for many of our clients. These events include outdoor events such as Organic Valley Farm Events, Kia Event at Pebble Beach and Product Sampling at Spartan Races.
Don't let weather and logistics scare you away from outdoor events. With the proper planning and team, you can maximize the brand experience beyond the limits of four walls.
Tips to remember when planning your outdoor event.
Tailor your event activities to work in an outdoor space

Get any necessary permits
Confirm the space will accommodate all needs, including parking, electrical and restrooms
Pay attention to the weather – and have a backup plan
Ensure you have enough team members to work the event. Contact us today to learn how Exhibitors Connections' talented team of brand ambassadors can help you take it outside.
Exhibitors Connection specializes in creating an on-site, event team of Brand Ambassadors that will best represent your brand, your company and be a natural extension of your team. Let us know if we can help you pick the right event support team for your next event, 773-631-9465.