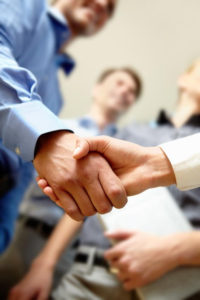 Make a compelling case for your brand
Make a compelling case for your brand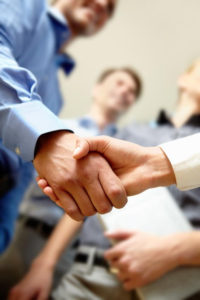 You've spent months perfecting your exhibit structure, event plan and refining product demos. You've spent money on marketing and making sure that people know you're going to be at the event. So make sure you extend your marketing persuasion all the way through to the friendly faces staffing your presence.
The qualities that make a field sales rep successful or a SME brilliant don't always translate into the ability to connect with prospects walking the aisles of a trade show or event. That's why successful event marketers know that they need to staff their exhibit and events with people trained to engage passersby and draw them in. A recent Exhibit Surveys Inc. report illustrates that at most shows, two out of three people you see represent new prospects and potential customers. So make sure that your staffing team understands how to draw these people into your booth so that your sales team can connect with them – don't wait for them to walk in by themselves, train your staff on how to:
Smile at those walking by (this seems like a no-brainer but pay attention to this at the next event you attend and you'll see that this simple step is often overlooked)
Focus on the people walking past your exhibit, not each other. Frequently, booth staffers who aren't talking with a customer or prospect will get caught up in talking with their coworkers. Make sure they know that helping to draw people into the exhibit is also one of their responsibilities.
Engage with attendees from the heavily trafficked sidelines of your exhibit by asking open-ended questions (not, "How are you doing today?" but instead "What's the big challenge that brings you to XYZ show today?"
Exhibitors Connection's brand ambassadors are all professionals trained on how to engage passersby and draw them into your exhibit. So if you want to make sure that you are maximizing your ability to make a compelling brand connection, talk to us today.
Exhibitors Connection specializes in creating an on-site, event team of Brand Ambassadors that will best represent your brand, your company and be a natural extension of your team. Let us know if we can help you pick the right event support team for your next event, 773-631-9465.